You need a Reliable Investment Firm.
If you are looking for a strong and secure Investment that is not affected by Global Capital Markets Fluctuations.
You've come to the right place.
We can assist and structure remarkable investment portfolio results.  
* 5 Layers of Protection on the Investments Funds.
* Coupon – Fixed Income from 5% to 8% Annual.
* Regulated by the U.S. Securities and Exchange Commission (SEC)
A new idea, a new method, or a new Instruments… Spirit of Innovation and Excellence is what propels us into the next era of opportunity.
RMG Capital Group Stat. Trust ("RMG") generates, organizing and establishes structured strategy Privet and Public Placements to the capital markets and to our sophisticated high net worth Investors and Clients.
RMG offers a wide range of Structured Placements based on Bonds (public and private) of investment products and services with coupons as fixed income, creating a portfolio with double-digit yield, Asset funding, Projects funding, Mergers & Acquisitions, Mutual Funds, Expanding Activity, Debt Restructuring, and Capital Leverage.
RMG enables clients to increase their funding options and equity leverage through understanding client's needs, building the right structure for raising credit facilities for a complex mix project until reaching the desired goal.
RMG Capital Group continues to grow and begins Innovative trade and complex financing, leverage debt, and syndicates as well.
Principal – 5 Layers of Protection.

Assets Under Management (AUM) – in the Fiduciary Securities mirror account.

Participation in Leveraged Funds
1-Year term with R&E.

Payments Quarterly.

Fixed Income (coupon) that is not affected by any Capital Markets.

The funds Secured by the Fiduciary mirror account.
Risk is mitigated by:
Prepaid Coupon Reserve after Leveraging the funds.

AUM is A-rated managed in Fiduciary Securities mirror account.

All Investments structured programs don't affect by any Capital Markets.

All funds Secured by the Fiduciary mirror account.

The Fund is ensured by a "Financial Institution Management Liability" issued by AA rated Insurance carriers.

Regulated by the SEC.

Four Due Diligence processes:

Bank to Bank basis.

Credit Facilities Underwriting.

Wrap Insurance Underwriting.

Assets Issuing Underwriting.
When connected with us, you aren't growing alone. We have your back and put in our best to contribute to the growth of your entire team and organization. So, if you are looking for the right Investment firm that'll assist you to build a great placement structure and bring secure and protected portfolio investments with revenues that aren't affected by the Capital Markets, we are right here!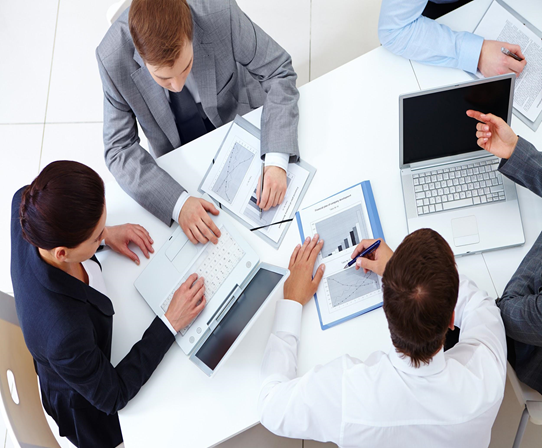 How to Participate in the Investment's Programs
A direct participation Investments program, whit cash or liquid assets deposited in to Fiduciary Securities account.
In most direct participation investment programs, the Limited Partners (LP) put up funds or liquid assets (their stake is quantified in "units"), which are then invested by a General Partner (GP). Most of our placements are managed 80% passively and 20% active and have a lifespan of one to five years. During that time, solid investments with fixed income. Because of the income they generate and their pooled nature, those investments have become a popular way for average investors to access investments that have normally been reserved for wealthy investors.
Cash Deposit:
Minimum participation:
Coupon – Fixed Income 8%
Unit Deposit – 500,000
Max Unit Deposit – 25,000,000
Note: deposit from 25MM and above RMG will purchase on the Investor's behalf CDs to provide more protection to the funds.
Liquid Assets:
Minimum participation:
Coupon – Fixed Income 5.8%
BG, SBLC, Blocked Funds – 10,000,000
MTN, CDs – 25,000,000
Due to regulatory restrictions, and the prevention of Clients/Investor solicitation, we are not allowed to publish returns to the general public.

In order to be accepted into the Fund for RMG's Portfolio Investment or Placements Programs, you must be listed as an Accredited Investor, U/HNWI, Sophisticated Investor.

After we have agreed to accept you as a Client/Investor, we shall issue a Term Sheet, following and subject to the approval of said Term Sheet, we shall provide the Fiduciary's Depository and Investment Binding Agreement.

Due Diligence is carried out only after the Client/Investor agreed to the terms and becomes qualified, the DD will be between law firms only.
IN ORDER TO PARTICIPATE IN ONE OF THE ALTERNATIVE INVESTMENTS
PORTFOLIO – PRIVATE STRUCTURED PLACEMENT PROGRAMS BY INVITATION ONLY!
IMPORTANT INFORMATION
The document/information presented here does not constitute investment advice or a recommendation and is not an invitation to invest or the solicitation of an offer to participating units. Nothing in this document is intended to nor will create any binding obligation on anyone. The information contained in this fact sheet is provided as of the date of hereof and is subject to change without notice. The information herein is subject to updating, revision, and amendment. The information in this fact sheet (i) includes certain information drawn from public sources in addition to confidential information, (ii) does not purport to be comprehensive, and (iii) has not been independently verified. No liability is accepted by any of the parties listed in this fact sheet for any such information or opinions (which should not be relied upon) and no responsibility is accepted for any errors, misstatements in or omissions from this fact sheet or for any loss howsoever arising, directly or indirectly, from any use of this fact sheet or its contents. Applications should only be made on the basis of the Pricing Supplement and Listing Particulars which are available from authorized distributors. Prospective investors should be capable of evaluating the risks and merits associated with this investment and have sufficient resources to bear any losses. This investment is intended to be held by the investor for the full investment term of one year. Whilst a secondary market exists, there is no guarantee of a purchaser. Liquidity may therefore be limited and should not be relied on when choosing this investment. Investment in Bonds involves risk to your capital. If you suffer a loss, you are not entitled to compensation from the Financial Services Compensation Scheme.
In this structured deposit, the company is engaged in marketing alternative investments. The company has an affinity for this structured deposit and has an economic interest in marketing it. Therefore, the aforementioned structured deposit may be given preference over other similar products in terms of their suitability to the customer.
* The Fund may, at its discretion, not open the structured deposit and may at any time, at its discretion, stop receiving deposits and/or new customers.